Madame Tussauds DC Adds Educational Offerings
Madame Tussauds Washington, DC has just expanded its educational offerings with new lesson plans and activities, videos, and a virtual tour. These resources will be available to any visitor at the attraction in addition to school groups, field trips and homeschooling organizations.
"We are pleased to continue our dedication to educate visitors by building upon favorite programs and introducing new initiatives," said Therese Alvich, general manager, Madame Tussauds Washington, DC. "The historic and culturally significant figures in the attraction supplemented by these programs make us the perfect destination for molding minds."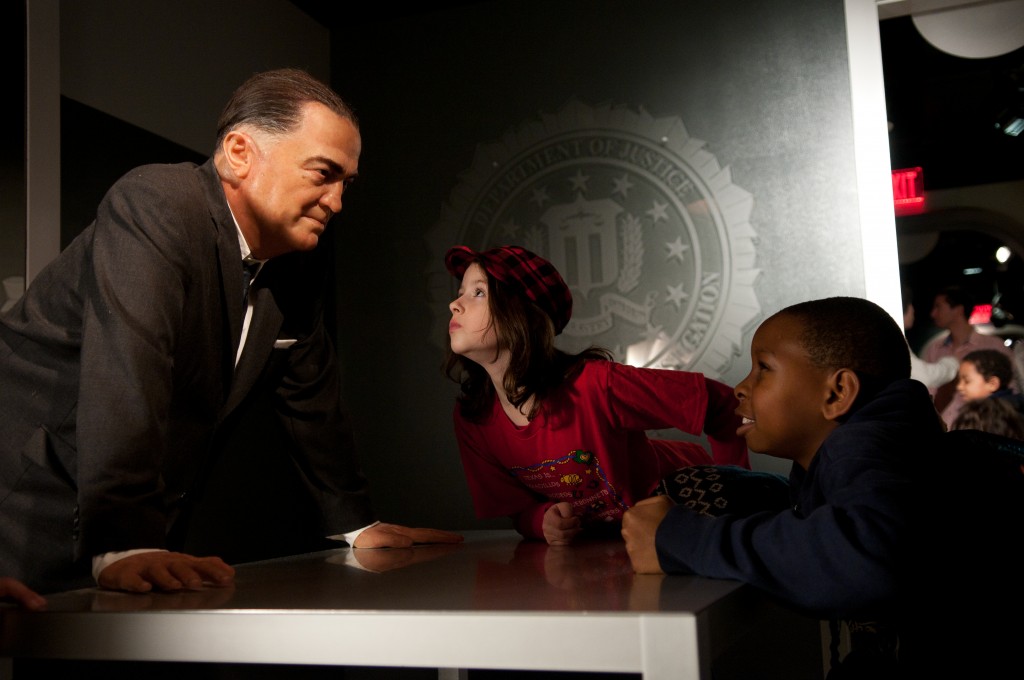 The educational offerings at Madame Tussauds Washington, DC include:
•    Lesson Plans and Activities
Madame Tussauds Washington, DC offers substantive, engaging historical content and activities that are aligned with Common Core and Virginia SOL standards. These plans and activities are tailored for teachers to use in their classrooms prior to their visit and on-site in the attraction. Included are lesson topics, biographies, classroom strategies, links to audio and video, and assessments. Currently featured personalities are Ulysses S. Grant, Andrew Johnson, Robert E. Lee, Abraham Lincoln, Franklin Pierce and Harriet Tubman.
•    Virtual Historic Tours
Take a tour before of Madame Tussauds' Civil War Room and learn about the events and people that shaped our history.
•    Crazy Talk Videos
Learn from the leaders who shaped America as figures come to life and speak to visitors directly in the attraction's Crazy Talk educational and interactive videos. Currently featured videos are Winston Churchill, Harriet Tubman, Robert E. Lee and Ronald Reagan.
•    Educational Workshops
Educational workshops allow students to immerse themselves in the amazing world of Madame Tussauds. Workshops include a 45-minute interactive presentation, giving groups a once in a lifetime experience in one of the most renowned wax attractions in the world. Topics include Behind the Scenes at Madame Tussauds, The French Revolution, US Presidents, and Business and Marketing.
To learn more about the educational initiatives at the attraction, visit www2.madametussauds.com/washington-dc/en/plan-your-visit/school-visits-field-trips/educational-workshops/ or call Taylor McKinley at (202) 942-7310